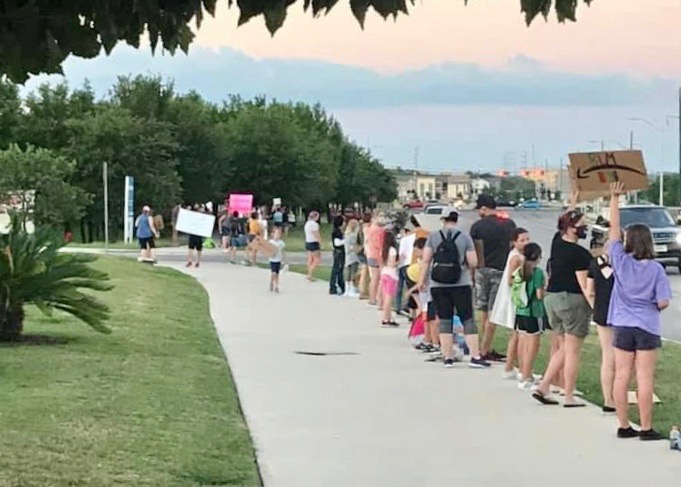 On Sunday, June 7, IDEAL hosted a peaceful protest and vigil on Hero Way in Leander.
Aligned to our goal of Inclusion, Diversity and Equality for all in Leander (IDEAL), the event affirmed that Black Lives Matter and demonstrated our support for Black members of our community and around the world.
With more than 100 participants, including business owners, teachers, students, parents and children from all over town, it was a great success.
Thanks to everyone who came out to help make positive change in Leander!
To learn about future IDEAL events, follow us on Facebook.