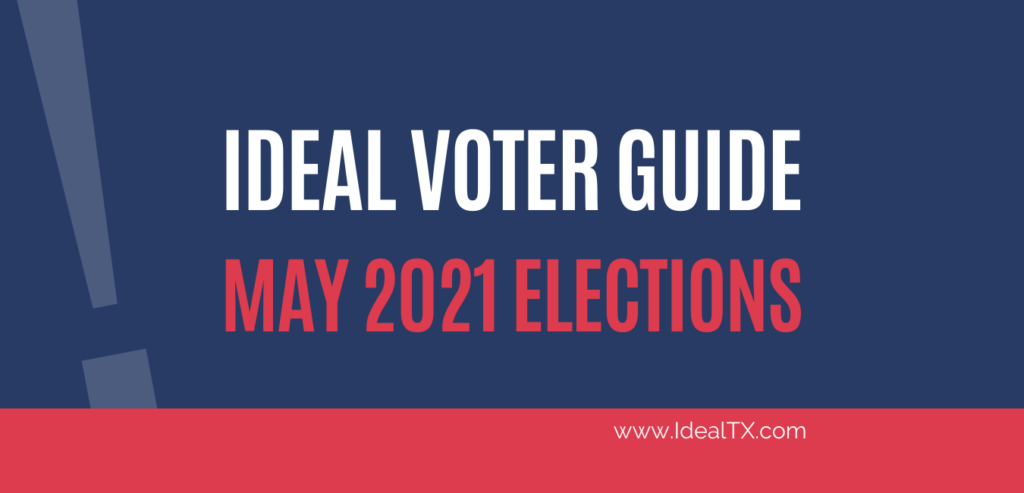 See our updated post! This page highlights information for last year's May 2021 election cycle. It's important to read and understand that the forces working against equity and inclusion last year are still at play this year. But once you read through, please head over to our new May 2022 Voter Guides and make a plan to vote.
IDEAL Endorsements
The Inclusion, Diversity, and Equity for All (IDEAL) leadership team has chosen to endorse candidates in the upcoming non-partisan May 2021 elections for both Leander and Cedar Park.
While we call on all candidates to support and advance inclusion, diversity, and equity for all members of our community, our chosen endorsements represent prioritization of those that most closely align with our values.
---
Leander Mayor & City Council
---
---
Cedar Park City Council
---
Your Vote Matters
Please make a plan to vote in the May 2021 elections. Early voting begins on April 19, and Election Day is May 1st, 2021.
Early Voting: April 19-24, 26-27
Leander Public Library Annex, 1011 S. Bagdad Road

Cedar Park Public Library, 550 Discovery Boulevard
Cedar Park Randalls, 1400 Cypress Creek Road
See our new May 2022 Voter Guides and make a plan to vote.